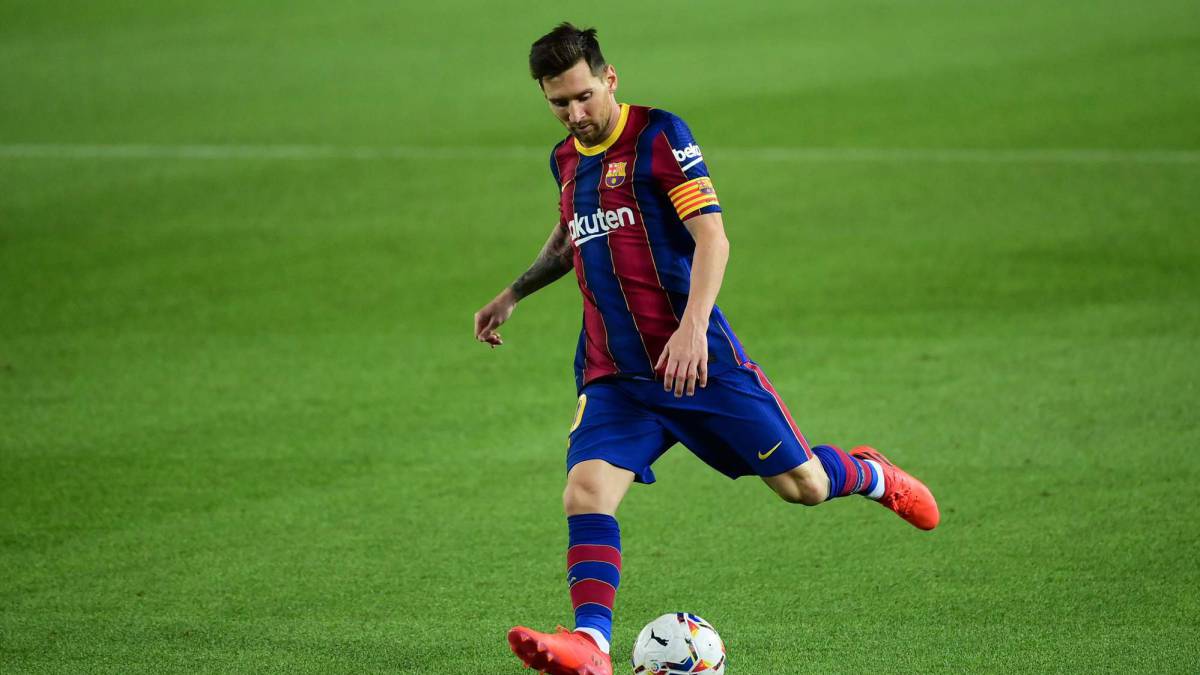 Neto: He conceded his first goal of the season and could not do anything about De Jong's powerful strike from 8 yards. Endured some problems playing out from the back with Sevilla's constant press – 6.
Sergi Roberto: He had to put up with Ocampos on the night and suffered a lot trying to deal with the Argentine. Sevilla posed a constant threat down the left. His link-up play with Griezmann was non-existent – 6.
Araujo: The Uruguayan centre-back started out a bit nervous, but little by little he grew into it. He also took responsibility for starting moves, opting most of the time for the long ball into space. One of those passes left Griezmann one-on-one down the right, but Bono collected. Almost scored an own goal when he deflected an effort from Youssef En-Nesyri off the post. Came in for the suspended Lenglet at centre-back alongside Pique and did well – 7.
Piqué: Played as a left centre-back to make things easier for Araujo. He did not stand out like in the opening two games. Had some difficulty getting out of defence due to the pressure of Sevilla – 6.
Alba: Until he got injured he was one of the better players on the team. Fast, deep and always providing solutions. Since Koeman joined, he looks like a new player, full of life – 7.
Sergio Busquets: Very irregular, losing balls in awkward areas and finding little going forward. Acted in the double pivot with Frenkie de Jong, but not his best night ever – 6.
De Jong: Poor game for the Dutchman, who was outplayed in a packed midfield with Sevilla players constantly outnumbering. Was never comfortable on the ball, nor could he take advantage of his power and talent to break lines. Despite everything, he was very close to scoring from a Busquets cross – 5.
Coutinho: One of the few who showed spark. And not only because of the goal, taking advantage of a howler by Navas when clearing, but because he was very effective throughout, both with and without the ball. Koeman has been able to motivate him and the Brazilian is responding – 8.
Messi: Looked lazy at times and lacking in ideas. Tried several shots but to no avail. It was not his night at the Nou Camp – 6.
Ansu Fati: Faced with a player, Navas, who is twice his age. And the sevillista knew how to win the battle thanks to his tactical intelligence. The young forward did not have much joy on the night – 6.
Griezmann: Barcelona went long at times and Araujo played him through with a long ball when he found space in behind the Sevilla defence on the right ring, but Bono collected from the Frenchman. Continues to look like he lacks confidence – 6.
Substitutes
Pedri: The Canary Islander was quiet after coming on. He played for half an hour and got on the ball, but also gave it away on several occasions. Still just 17 years old – 6.
Trincao: The Portuguese had a great chance to win it with just a few minutes remaining on the clock but he missed a one-on-one with Bono after a great pass from Messi – 6.
Pjanic: Was brought on with 20 minutes to go to inject some much-needed creativity in the final third, but it wasn't to be for the former Juventus man – 6.
Dest: Came on for his Barcelona debut after signing from Ajax during the week. Filled in at left-back for Alba, who came off injured. In the fifteen minutes he was on the field, he looked quick and ambitious. An exciting talent – 7.