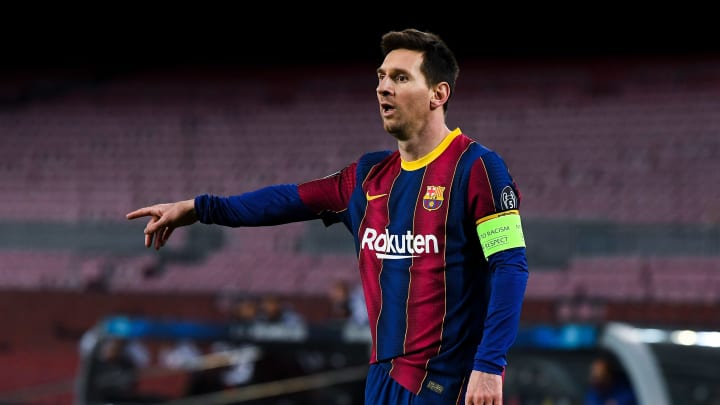 Barcelona presidential candidate Agusti Benedito has claimed that the club will not be able to compete with Paris Saint-Germain if the Ligue 1 giants come calling for Lionel Messi next summer.
Messi's future at Camp Nou continues to be a topic of much speculation as the Argentine inches closer towards the end of his contract. The Barcelona talisman is out of contract at the end of the current season, and has been linked with moves to Manchester City and PSG since the summer.
The 33-year-old will be free to speak with non-LaLiga clubs from January, and a reunion with his former teammate Neymar or former boss Pep Guardiola could be on the cards.
"We would all like him to continue at Barcelona," Benedito told Radio MARCA when asked about Messi. He added, "He (Messi) is the best player in the world. I heard Leo Messi say that he wanted to leave Barcelona [last summer], and a decision like that is not made because he got up on the wrong side of the bed."
Benedito further stated, "So, the first thing will be that he has a change of opinion, because if we have to compete with any other team in Europe that has their eyes on Messi… if the issue is economic, we are not going to be able to."
Speaking of the road ahead, Benedito said, "When I heard Neymar [say he wants to play with Messi], I said, 'Holy sh*t, watch out for these guys', because PSG belong to Qatar, who are organising the World Cup, who have a dictatorship with a club of their own… If PSG wanted him, economically we would not be able to compete. I hope that the day will come when Messi will say that after 20 years at Barcelona, he wants to continue."
Barcelona have struggled financially, especially at the height of the coronavirus pandemic, and players have had to take wage cuts to help the club avoid going bankrupt. Benedito claimed that the club have been left in a disastrous state by the regime of recently ousted president Josep Maria Bartomeu.
"Barcelona are going through a very, very, very difficult financial situation," he added before concluding, "It is incredible the destruction that the previous board has done at Barcelona. It is a matter of great urgency. I would say that they have executed a shocking plan. It will take three or four months to make decisions that we are already very clear about and they will be very important."