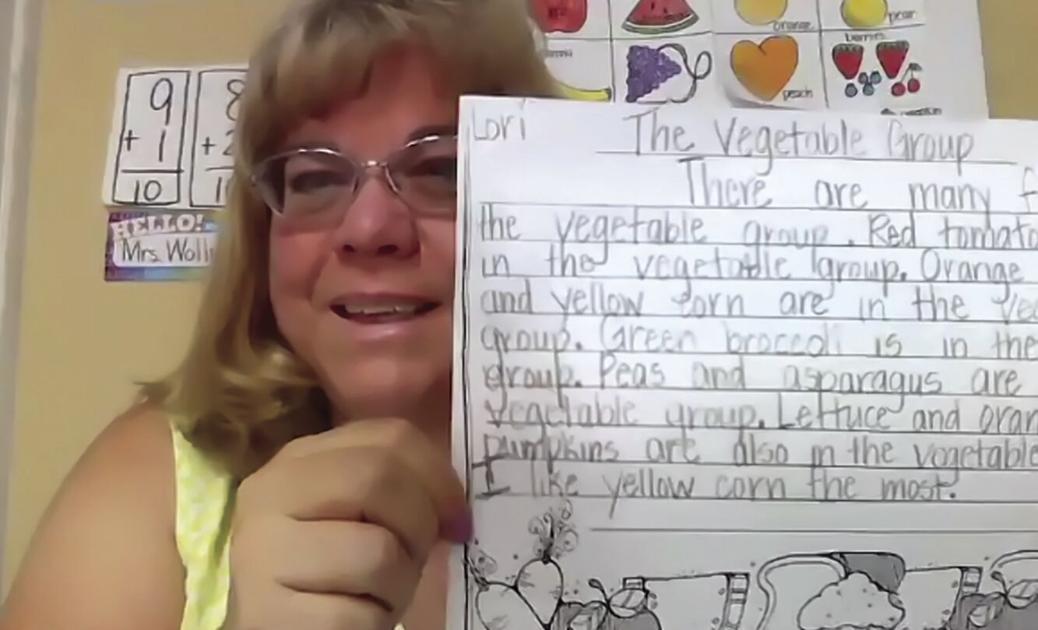 ACTON — For the past three years, Acton-Agua Dulce Unified School District educators shared examples of the growth mindset and mindfulness.
The notion behind a growth mindset is that people, including students, can get better at something when they dedicate time, effort and energy to it. The growth mindset has been a valuable tool given the ongoing COVID-19 pandemic. The pandemic presented challenges for educators, students, and parents when learning shifted from the classroom to the virtual world.
Acton-Agua Dulce provided about 200 hotspots for students and distributed 619 Chromebooks across all grade levels. The District adjusted to the shift to distance learning with tools to help teachers engage with students at each grade level.
"We're not just putting a teacher online and having them do a lecture with students," Superintendent Larry King said. "It's very interactive trying to make the instruction engaging and meaningful through a variety of tools."
Meadowlark Elementary School teachers use formative and summative assessments to evaluate student learning.
Formative assessments are something teachers use along the way. They occur more frequently as teachers check with students for understanding to evaluate growth with immediate feedback provided. Formative assessments can take the form of a quiz.
"Formative assessments can tell me to slow down, in order to go quickly," Meadowlark teacher Kelly Sutliff said.
Grade level teams continue to meet and review their lessons and instruction delivery. Data that has been collected is used to inform instruction and instruction is modified to address the data, the District said.
Small group meetings are created to address students that need additional instruction in specific areas and re-teach, as needed. Summative assessments are also given to ensure mastery of particular standards at the end of units or themes, the District said.
The teachers at High Desert School blended traditional forms of assessment with new apps that help support distance learning.
Teachers are grading essays, projects and other assignments. Additionally, they are using apps such as Google FormsFlipgrid, Slide Deck, Ed Puzzles and Quizizz. The apps make assessment fun for students while providing quick feedback for students, the District said. Teachers are also using regular formative assessments, real-time checks for understanding, to help gage student progress.
"Ed Puzzles allows teachers to assign their students a video and requires them to answer questions on a section before they can move forward," High Desert School teacher Ted Pelham said. "It also integrates well with the Google Classroom platform."
Pelham added: "Quizizz comes with banks of questions developed by other teachers which simplifies the assessment process and it also is integrated with Google Classroom platform."
In August, Acton-Agua Dulce Unified trustees approved a districtwide license for Nearpod.
Nearpod is a real-time student engagement platform that allows teachers to package a lesson in one space while incorporating interactive elements from varied sources, according to a description of the product.
"Nearpod has been a terrific platform for student engagement," Vasquez High School teacher Chip Krolik said. "My lessons would normally be just me talking and hoping the students are listening and 'getting it.' With Nearpod, I can embed activities that check for student learning. I love that. It's just like I would do in person.
"Additionally, I can add different types of activities to check for understanding so it's not always the same type of thing; again, student-engagement. An added bonus is for those students who miss class or get bumped off accidentally. I can send my teacher-paced lesson with the check-in activities for the students to do on their own, so they can keep up with the class."
Vasquez High teacher Alexa Lepp also praised the tool.
"Nearpod has been an excellent tool for distance learning," Lepp said. "Not only that, but it is a tool that I can see myself, my students, and fellow educators using beyond distance learning. So far, I've been using Nearpod as an instructional tool for my students and as a professional development tool for educators. We all agree — it's incredible.
"Nearpod has amazing lessons already built-in that I can tailor to fit students' needs. I can also create original content and include interactive learning opportunities that allow me to design engaging lessons and receive instant feedback. I love Nearpod."