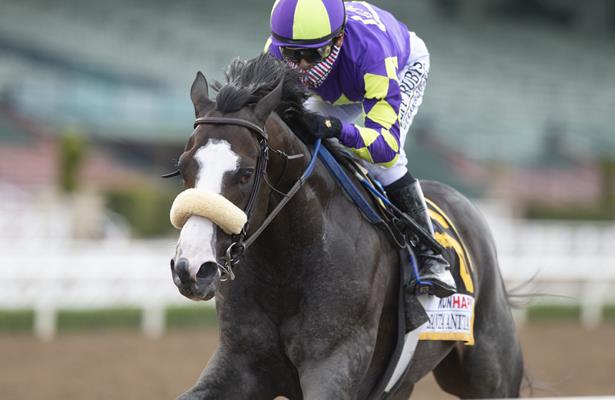 [embedded content]
This week on HorseCenter, your co-hosts Brian Zipse and Matt Shifman offer full-field analysis for a loaded edition of the Grade 1 Whitney at Saratoga.
On the Kentucky Derby trail, the guys discuss the Shared Belief where the highly regarded Honor A. P. will be the favorite.
There are Grade 1 sprints on both coasts with wide-open fields in the Bing Crosby at Del Mar and the Jerkens Memorial at the Spa.
Matt and Brian wrap up the show with a look back at the return victory of the champion Maximum Security at Del Mar.
And as always, thanks for watching the show!