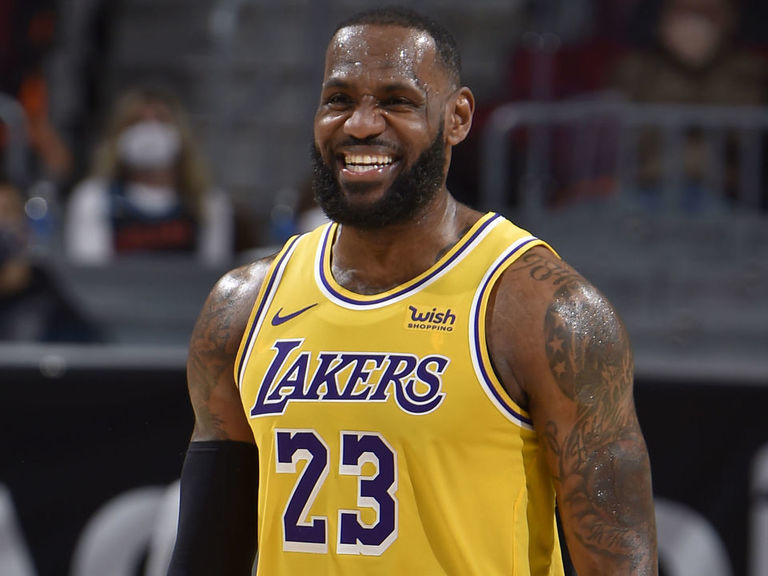 LeBron James once again leads Forbes' annual list of the highest-paid players in the NBA.
The Los Angeles Lakers star was named the NBA's top-earning player for the seventh consecutive year with estimated earnings of $95.4 million, including $64 million from endorsements. Forbes' Kurt Badenhausen notes that James could net more than $10 million alone from "Space Jam 2: A New Legacy," which is due out in July.
These latest figures will increase James' career earnings total to $1 billion. He joins other athletes like Tiger Woods, Floyd Mayweather Jr., Cristiano Ronaldo, and Lionel Messi, all of whom reached the $1-billion mark while still active in their respective sports.
Stephen Curry was the second-highest-earning NBA player for 2021 with an estimated $74.4 million, followed by Kevin Durant with $65.2 million.
Here's the full list:
| Rank | Player | Total Earnings | Salary | Endorsements |
| --- | --- | --- | --- | --- |
| 1. | LeBron James | $95.4M | $31.4M | $64M |
| 2. | Stephen Curry | $74.4M | $34.4M | $40M |
| 3. | Kevin Durant | $65.2M | $31.2M | $34M |
| 4. | Russell Westbrook | $58.1M | $33M | $25M |
| 5. | James Harden | $50M | $33M | $17M |
| 6. | Giannis Antetokounmpo | $49M | $22M | $27M |
| 7. | Klay Thompson | $43.3M | $28.3M | $15M |
| 8. | Kyrie Irving | $43M | $26M | $17M |
| 9. | Chris Paul | $40.1M | $33.1M | $7M |
| 10. | Damian Lillard | $39M | $25M | $14M |