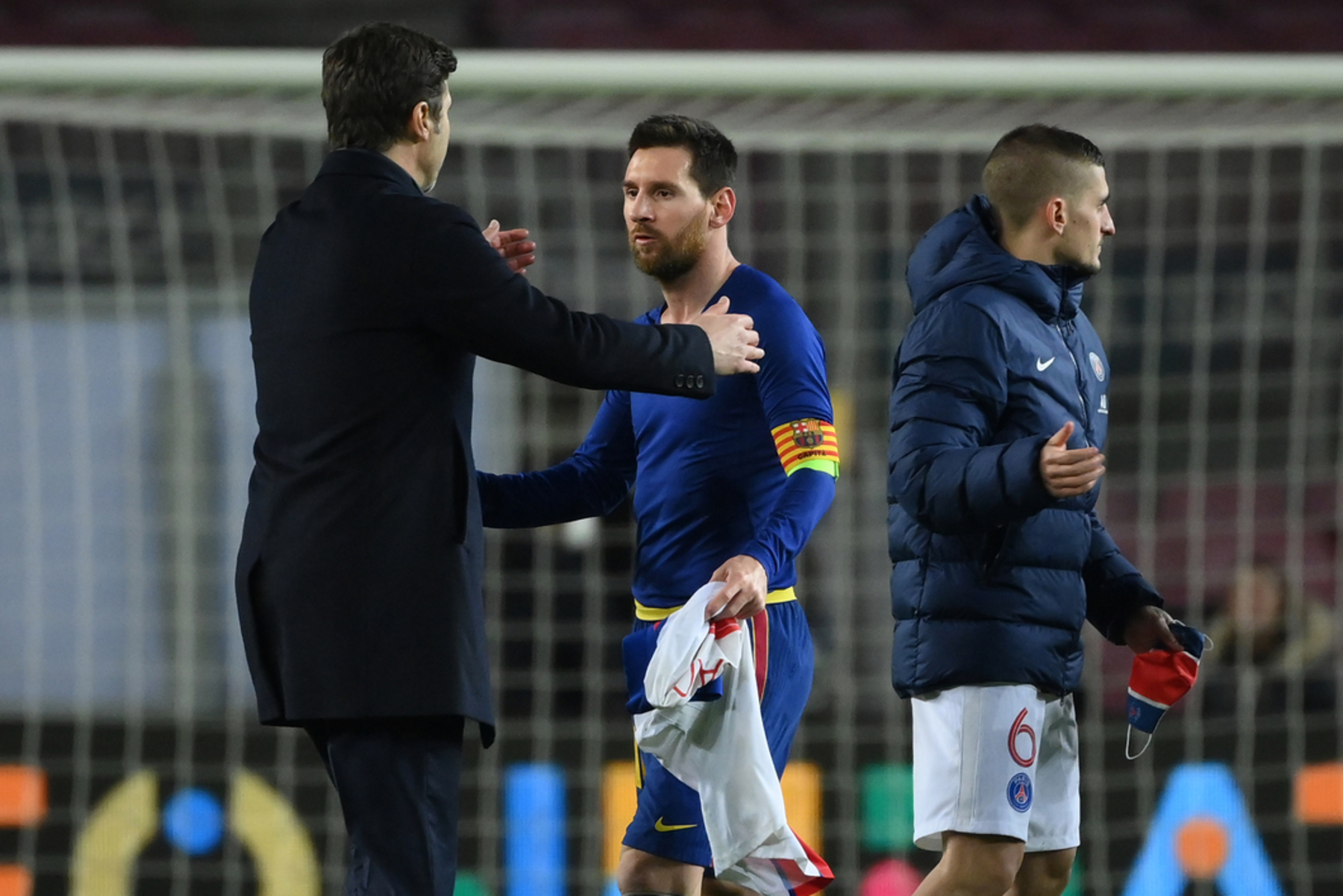 Paris Saint-Germain manager Mauricio Pochettino has revealed the brief conversation that he had with Lionel Messi following the recent UEFA Champions League Round of 16 fixture.
PSG came away with one of its biggest wins in years when it defeated Barca by a 4-1 final score at the Camp Nou. The French powerhouse came in aiming for its first Champions League win at the Camp Nou, and it did just that.
Throughout the match, Messi was clearly agitated with the performance of his team's backline. The Argentine certainly did not hide his frustrations.
[embedded content]
During and after the match, cameras followed as Messi had conversations with the likes of Leandro Paredes and Mauro Icardi. He also shared brief words with Pochettino, which the Argentine manager shared to Cat Radio's Tot Costa show (via Marca) on just what they discussed.
"With Messi, we only said hello and goodbye, we did not talk about his future," Pochettino said.
Of course, Pochettino would not dare to open up the floodgates by sharing any possible specific details of his brief talk with Messi, especially as the PSG manager has faced criticism for his comments on the forward over the past month.
Want more PSG? Visit the PSG Talk Podcast Network page and subscribe to PSG Talking, The 1970, and 24th & Parc.