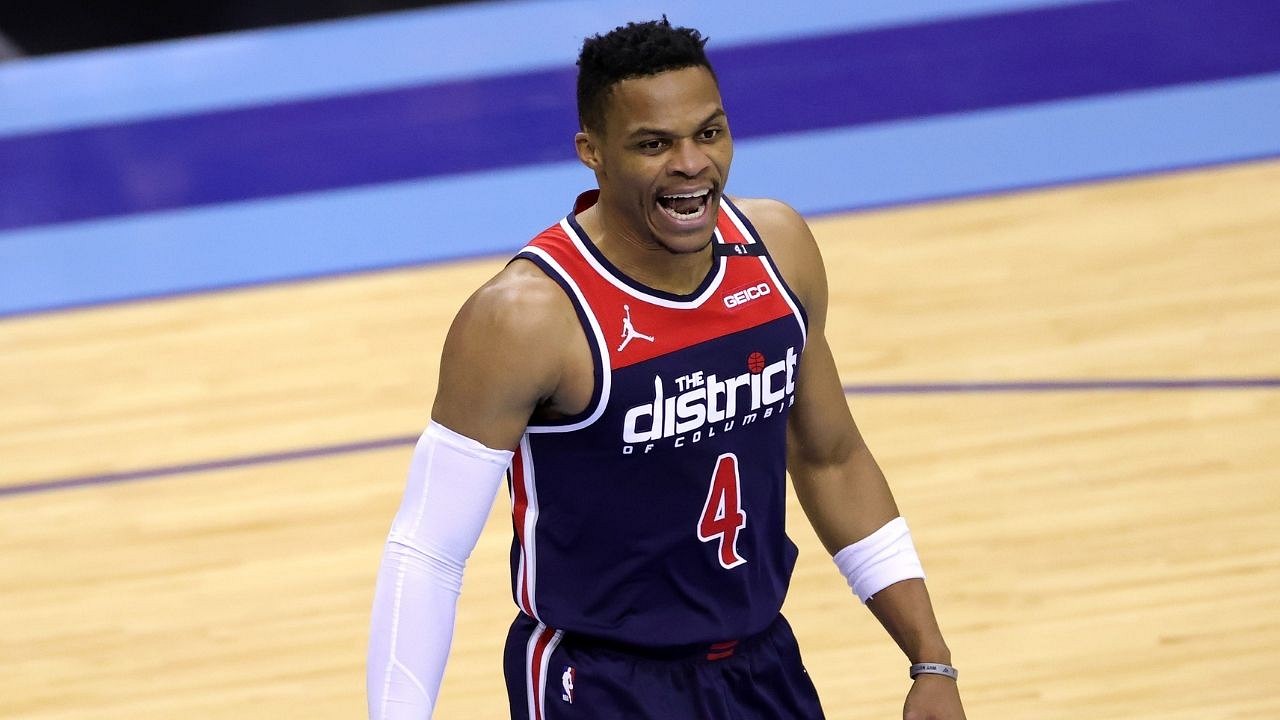 NBA Executives have been predicting that Russell Westbrook will encounter a steep decline in production after hitting a certain age barrier.
Russell Westbrook is not having a good season. He has been averaging 18.1 points, 10.2 assists, and 9.7 rebounds a game through the nine games he played. Even though Russ is almost averaging a triple-double for the season, his performance is not what you would want to see from a player of Russ's caliber.
Also Read: "Michael Jordan and LeBron James are the same": Clippers' Head Coach Tyronn Lue draws similarities between Lakers star and Bulls legend
NBA Executives have been claiming the same for years. They have been predicting that Russell Westbrook would have a steep decline as soon as he starts running out of his athleticism. Russ has not been aggressive this year. He has been averaging the lowest free-throw attempts since 2009-10 season(5.2 attempts a game). His efficiency from the charity stripe is a matter of concern, as he has only netted 61% of his free-throws.
Are the NBA executives correct, or can Russell Westbrook salvage his season?
There can be multiple reasons why Russ has not been at his normal this season. One of the main reasons can be that he is playing for a third franchise in three seasons. 2 years ago Russ was the Thunder star before he got traded to the Rockets. After a year with the Rockets, now he is on to a new team, in a whole new conference.
Another reason can be the lack of a pick-and-roll partner. Russell Westbrook is known for his fast-paced attacks at the rims and his notorious pick-and-rolls. We saw a lot of them in OKC with his buddy Steven Adams.
Wizards' big man Thomas Bryant has been ruled out for the season due to an ACL injury. The Wizards are also missing Deni Avdija, Davis Bertans, Troy Brown Jr., Rui Hachimura, Ish Smith, and Moritz Wagner because of the league's health and safety protocols.
Also Read: "LeBron James enters $1 billion club": Lakers star becomes fifth member of exclusive club alongside Tiger Woods, Cristiano Ronaldo, Lionel Messi and Floyd Mayweather
With all these factors in play, one can not make an accurate judgment on Russell Westbrook and his career just yet. Russell Westbrook, despite averaging a terrible 37% from the field, has the potential to make a comeback.
Bertans, Hachimura, and Wagner are supposed to return to the lineup soon. Hopefully, with their players back, the Wizards can start working on improving their record, which sits at a league-low 3-12 right now.