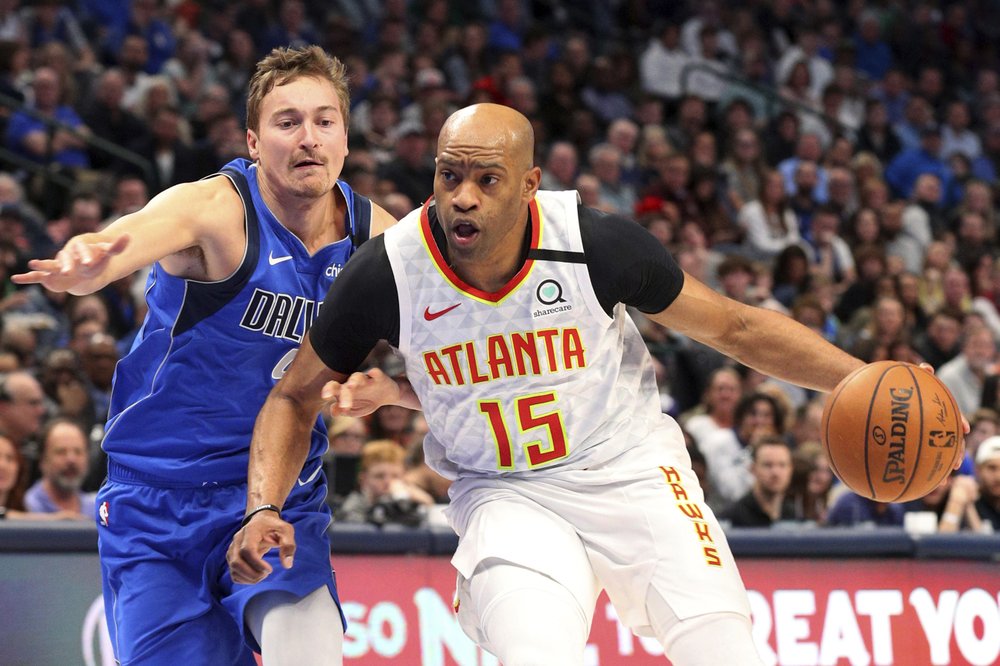 In a vote conducted by fellow players, former UNC star Vince Carter–who recently retired after 22 years in the NBA–was named the league's Sportsmanship Award winner for the 2019-20 season.
Carter, who came off the bench in a veteran role for the Atlanta Hawks, earned 143 of 266 possible first-place votes for the award.
Each of the 30 teams nominated a player for the award, with executives trimming the list down to six finalists. NBA players then selected the winner from the six finalists.
The finalists other than Carter included another former Tar Heel in Sacramento Kings forward Harrison Barnes. Other players on the list were: Oklahoma City Thunder center Steven Adams, Detroit Pistons forward Langston Galloway, Memphis Grizzlies guard Tyus Jones and Brooklyn Nets guard Garrett Temple.
Throughout his 22-year career, Carter has made eight All-Star appearances and is the only player in league history to play a game in four different decades.
He also won the 2015-16 Twyman-Stokes Teammate of the Year award, which honors selfless play, on-and off-court leadership as a mentor and role model to other NBA players, and commitment and dedication to team.
The 2019-20 NBA Sportsmanship Award goes to @mrvincecarter15! pic.twitter.com/F5vDpCe8MH

— NBA (@NBA) October 1, 2020
Photo via AP Photo/Richard W. Rodriguez.
Chapelboro.com does not charge subscription fees. You can support local journalism and our mission to serve the community. Contribute today – every single dollar matters.